When you sign in to Toad products, you'll gain several benefits and an overall streamlined experience.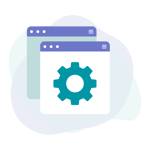 Access New Features Immediately
When you sign in, your licenses are validated and you gain immediate access to all purchased capabilities.
Use One License on More Machines
Signing into your Toad account gives you access to all your licenses regardless of the machine you are using.
Manage Your Licenses
Your license administrator can manage all your Toad licenses and users in one place, including tracking licenses usage, assigning users to licenses, and revoking user access to a license.
Get Help and Advice
Sign up and get notified about software news and updates. Need any help? Contact our award-winning technical support services.
Keep Your Data Safe
We are committed to protecting the security of Personal Data. See more information in Quest Privacy Statement.
Related Information:
Technical brief: Upgrading Quest Toad for Greater Security."
Blog: Cybersecurity — why updating your Toad® matters — Part 1
Blog: Cybersecurity – Why updating your Toad® matters – Part 2
Blog: Cybersecurity – Why updating your Toad® matters – Part 3