How many times have you been working away in Toad and you come to a point where you aren't sure how to do something and you ask yourself, "I wonder if there is a way to get an answer to this?"
Or maybe you are starting on a new project and are curious whether Toad has a way to give you some ideas or shortcuts on how to move forward.
This probably happens a lot, right? I know we get asked all the time, "How do I do xxx?"
Well, don't despair, this blog is here to HELP you.
The Toad family of products (Toad for Oracle, Toad for DB2, Toad for SQL Server, Toad Data Point, Toad Edge, Toad Data Modeler, Toad for SAP, Toad Intelligence Central) have a lot of features and utilities to make your life easier. Some of these are product specific features and some of them are a bit more generic in nature.
But did you know that HELP has always been in integral and important part of the Toad family of tools?  You are very likely to find an answer to any of your product questions simply by using HELP.
Use HELP!  Don't be shy about asking for HELP. You know who you are out there!
Toad HELP is context sensitive, meaning if you press the F1 key in your current window, you will get help about what you are doing in that window.
In the Figure 1 below you can see that I am in an Editor window and I've pressed the F1 key to get help: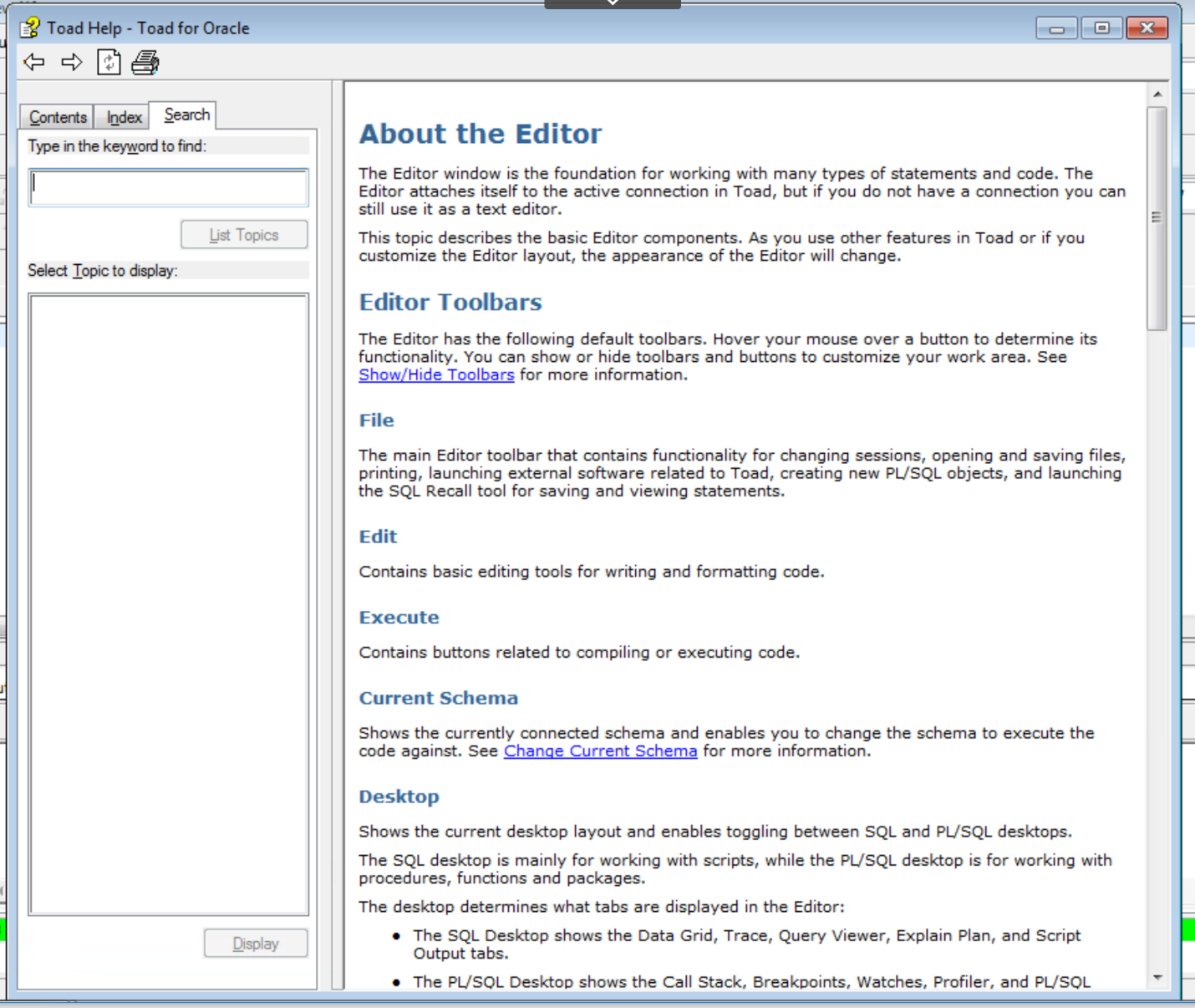 Figure 1. Pressing F1 from the Editor window provides Editor help.
In the rest of this blog I will show some of the standard HELP features, as well as how to use search inside the HELP window.
You can always start HELP from the menu bar at the top of the screen (Figure 2):

Figure 2. The Help selection on the Toad for Oracle menu bar
Clicking on 'Contents' will take you into the HELP screen.  As you can see, there are several other options under the HELP menu that can be useful to you as well.
Once you are in theHELP à Contents screen you will see three tabs: Contents, Index, and Search. The Contents tab shows you all of the HELP information that is available (you will have to scroll down to see it all).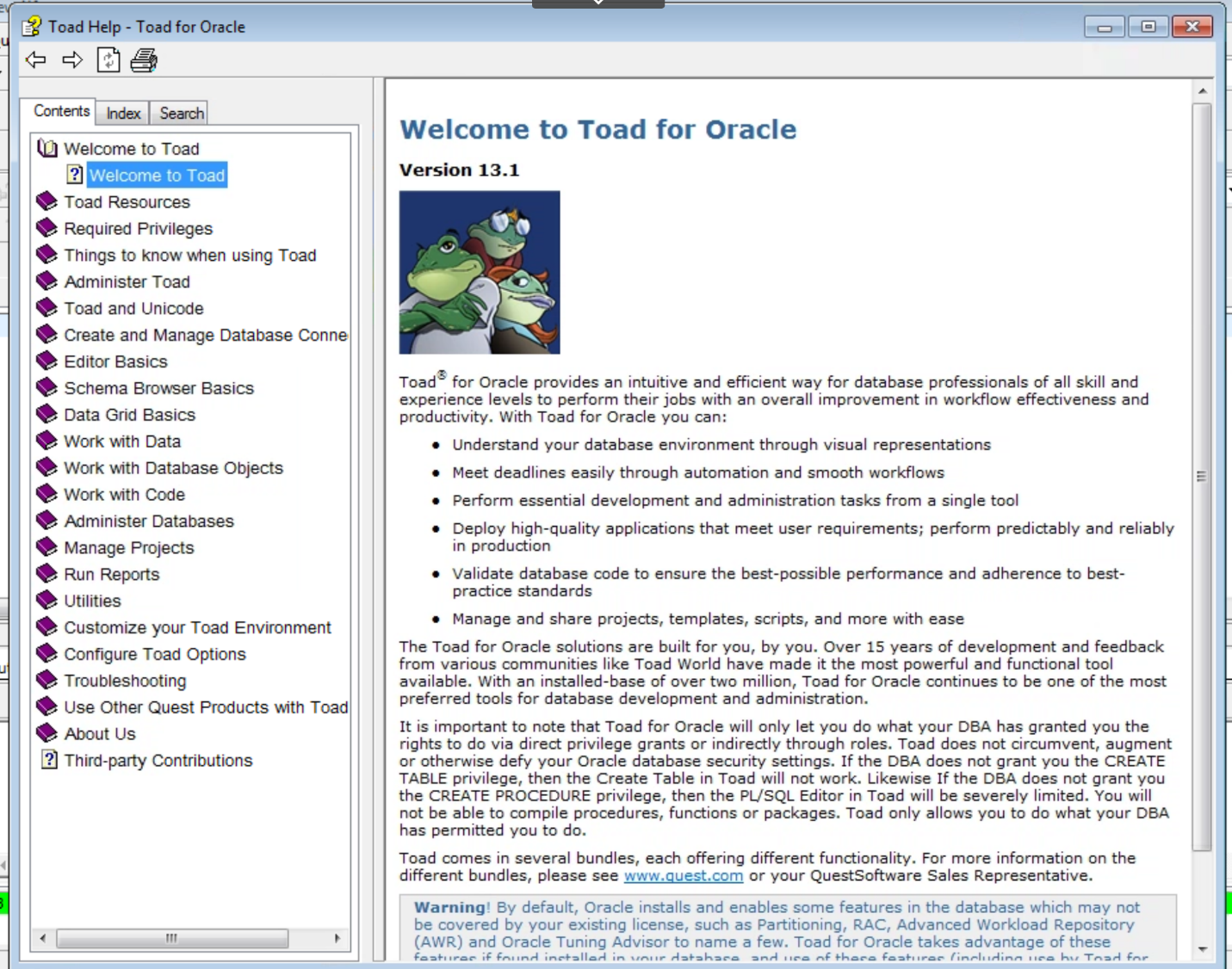 Figure 3. The Help Contents tab
The Index tab alphabetically sorts and, well, indexes the HELP file for you, as shown in Figure 4.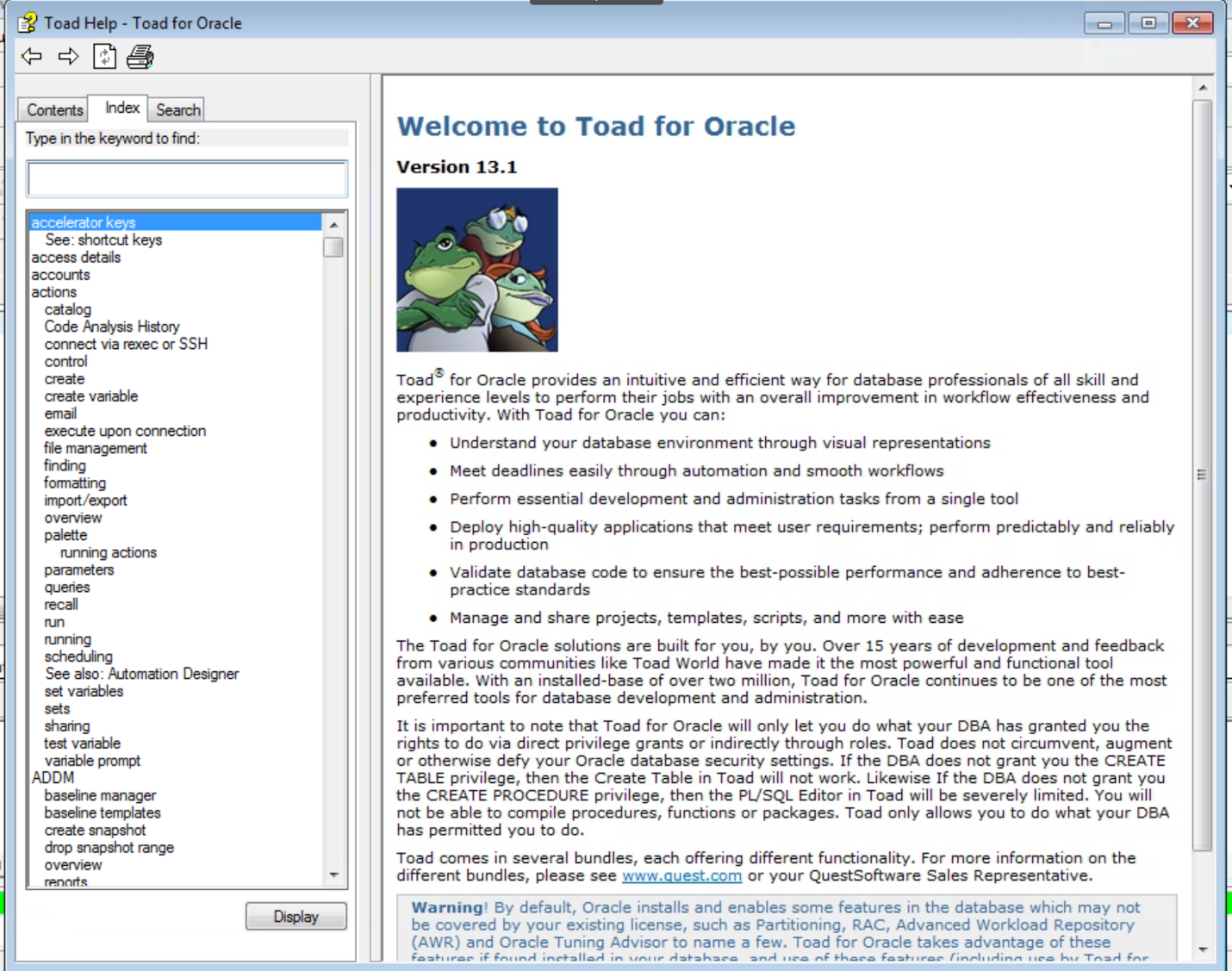 Figure 4. The Toad for Oracle Help Index tab
The Search tab (Figure 5) allows you to search for a specific subject or idea. I entered 'debug' in the search box and you can see all of the items that were returned. When you click on one of the list items on the left you will see your search criteria highlighted on the right. Pretty cool. Right?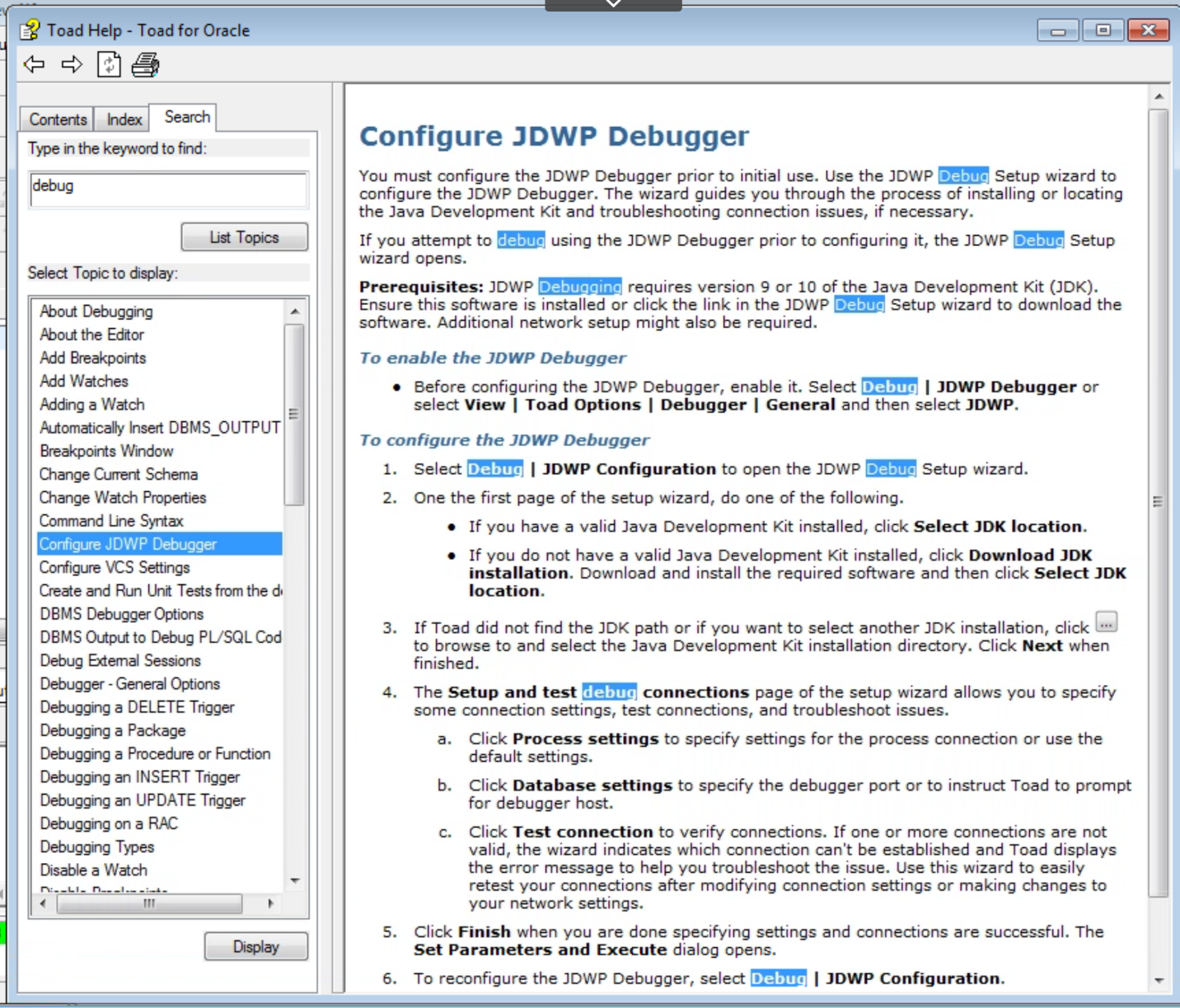 Figure 5. The Toad for Oracle Search Tab
Below (Figure 6) is an example of HELP from Toad Data Modeler.  It looks similar to the Toad for Oracle HELP but is specific to Toad Data Modeler.  The idea is that once you are using a Toad product, you will feel comfortable using the HELP utility in all of them.  Nothing tricky about getting HELP with Toad!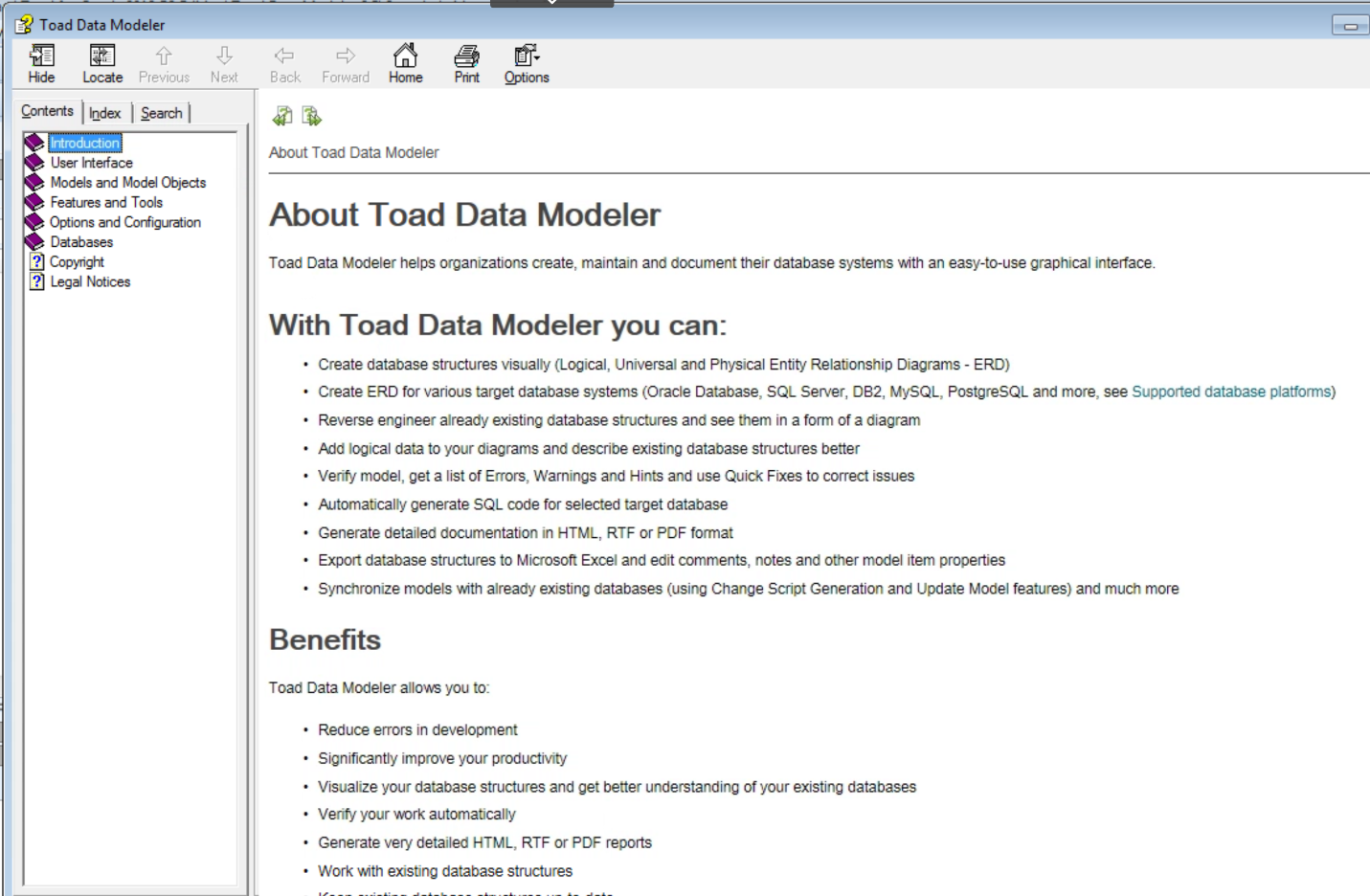 Figure 6. Toad Data Modeler Help
And now, for something a little different…
I have been showing you the HELP features in the Toad tools but, as with anything Toad, there is always more than one way to get the job done.
In Toad for Oracle there is a 'Jump To' feature. In the upper right of the screen there is a text box that says "Jump To…"

Figure 7. The Toad for Oracle 'Jump to…' textbox.
When you type something in the "Jump To" box Toad will go out and search for solutions:

Figure 8. Using 'Jump to…' lets you search beyond Help.
Notice that the search goes beyond the HELP file and will show you "Menus & Toolbars", "Options", "Knowledge Base", "Toad World", "Support",  and even the internet (you may have to scroll down to see everything on the menu). 
Jump opens a lot more options for you to find a solution to what you are stuck on.
Figure 9 shows an example of using this feature in Toad Data Point, although we call it 'Search' and not 'Jump To' but it performs the same function, helping you get an answer to your questions.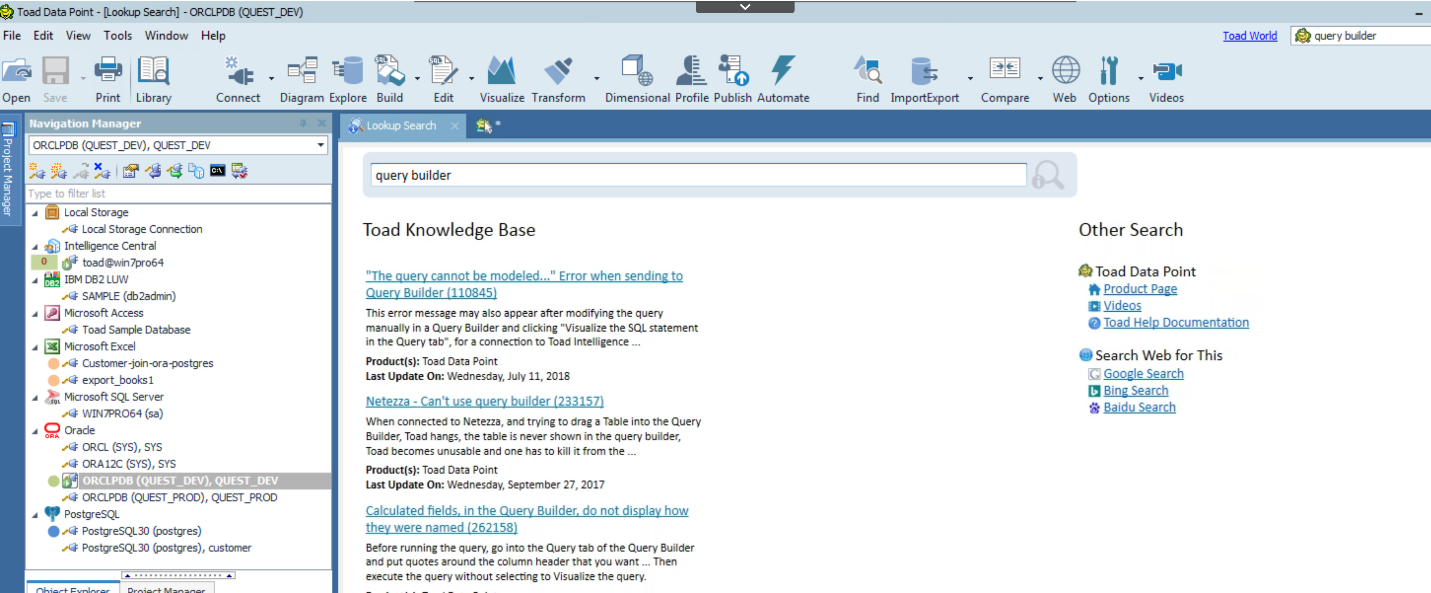 Figure 9. The Search funtion of Toad Data Point works like the 'Jump to…' function in Toad for Oracle.
In Figure 9, I entered "Query Builder" in the search box and these are some of the responses I received links to the Toad Knowledge Base. You can see more search options on the right part of this screen.
In conclusion, I wanted to share these features with you  to help make your job easier when you have a question about "How do it do xxx…" in Toad.  Hopefully you find this blog useful and can use these tips in your day-to-day work.
Mark