This year is seeing unprecedented changes in IT that are accelerating the pace of what was already happening around data operations, cloud DBaaS adoption, application delivery and data privacy.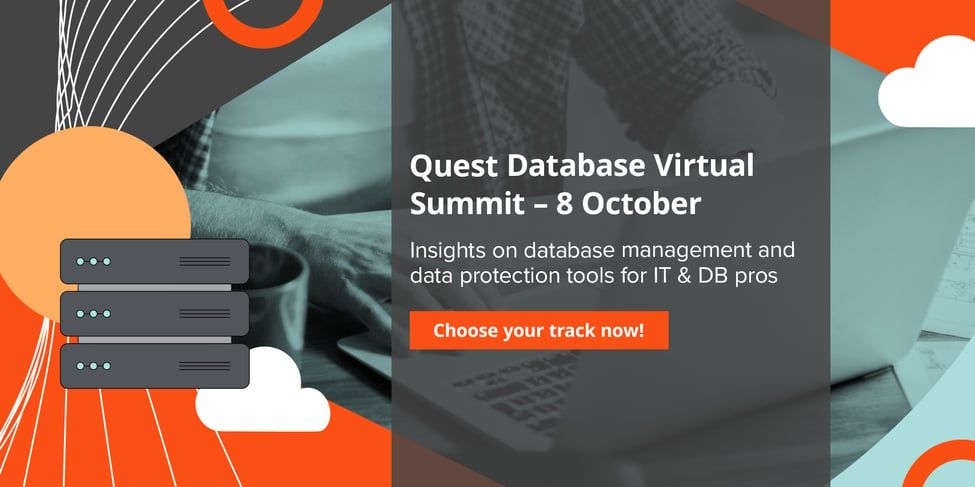 Database professionals need more information than ever on the technologies that can make their jobs more efficient, productive and successful. This means exploring new ways to perform old tasks, like performance tuning, code development, data replication and data preparation.
At Quest, we strive to provide that information – not just about our own products, but about best practices, trends and database concepts. During Quest Database Summit 2020 Virtual Conference, you'll get a full day of learning with multiple tracks covering topics related to database performance, data operations, virtualization and more.
We'll be discussing the latest developments with Toad®, such as product updates and the future of Toad for Oracle along with great reasons to update to the latest version. You'll also hear more about how Quest products like Toad, SharePlex®, Foglight® and Spotlight® work together to ensure you achieve the maximum return on your database investments.
Multiple product and solution experts from Quest will deliver a packed agenda. You won't want to miss it, so be sure to register in advance.
Thursday October 8, 2020 from 10:00 – 13:30 BST