You're probably tired of hearing about data-driven organizations by now. You get it. Your business leaders want to make informed decisions based on actual data but they don't fully understand how difficult it can be to prepare that data for analysis—they think it's just always available.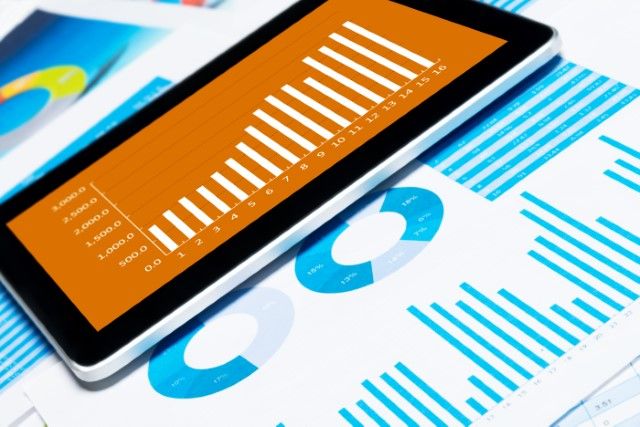 We understand the challenges across the board when it comes to giving them what they need, and as a database professional, you're on the front line to make sure the data is ready and accurate.
Unfortunately, your reality involves:
Grappling with too many data sources, deciding which ones to use and how to pull the data
Juggling too many tools and reconciling multiple data outputs
Replacing inefficient manual processes
Scaling a data preparation function with limited IT resources
In this on-demand demo webcast, product manager Julie Hyman will provide some insight into conquering these common data preparation challenges with an affordable and effective self-service data prep approach.
Don't miss this opportunity to move your organization forward toward becoming data-driven.


Click the Watch Now button to watch and learn about Toad Data Point and keep reading to the see Q&As answered during the live event.
Q: ­Have they added the ability to re-order workflows in Toad Data Point Workbook?
A: Yes! Toad Data Point v5.1 allows you to cut, copy and paste workflows.
Q: ­Are there any ways to search for database objects (tables, views, columns, etc.) in Toad Data Point
A: Yes! You can search objects in your active connection using the search button on the ribbon bar.

Q: ­When connected to an Oracle databases is it possible to view details about Oracle Roles in Toad Data Point or do I have to fire up Toad for Oracle?­
A: Toad Data Point cannot view Oracle roles – you will need Toad for Oracle for that.
Q: ­Automation, desktop needs to be running but doesn't need to be logged in? Also, can you speak more about saving automation to a server? ­
A: Your workstation needs to be on and your need to be logged into windows to run the automation. You can publish automations to Toad Intelligence Central if you want automation to run on a server – read these blogs: Toad Data Point Automation Series Blog #16 – Automation on Toad Intelligence Central and Toad Data Point Automation on Intelligence Central. 
Q: ­ Can you change a connection on a Query Builder so you can use the same query on a UAT and Prod environment?
A: Yes you can change a connection on a Query Builder file to another connection of the same data source type (you can switch between SQL Server environments, for example, but not between SQL Server and Oracle environments). To switch connections, you right-mouse click on the Query Builder tab and select "Change Connection".

Tell your colleagues about the webinar
If you think your colleagues would benefit from this blog, share it now on social media with the buttons located at the top of this blog post. Thanks!
Try Toad Data Point for free
Learn how Toad Data Point can help you access and prepare data faster. Seamlessly access more than 50 data sources—both on premises and in the cloud—and switch between these data source with near zero transition times.
Get started with our free 30-day trial.
Already in a trial? If Toad Data Point is helping you connect, query and prepare data for faster business insights, buy it now or contact a sales representative.