Automate tasks. Configure Team Coding to work with Git VCS. Use the schema browser to generate thousands of lines of DDL in a few clicks.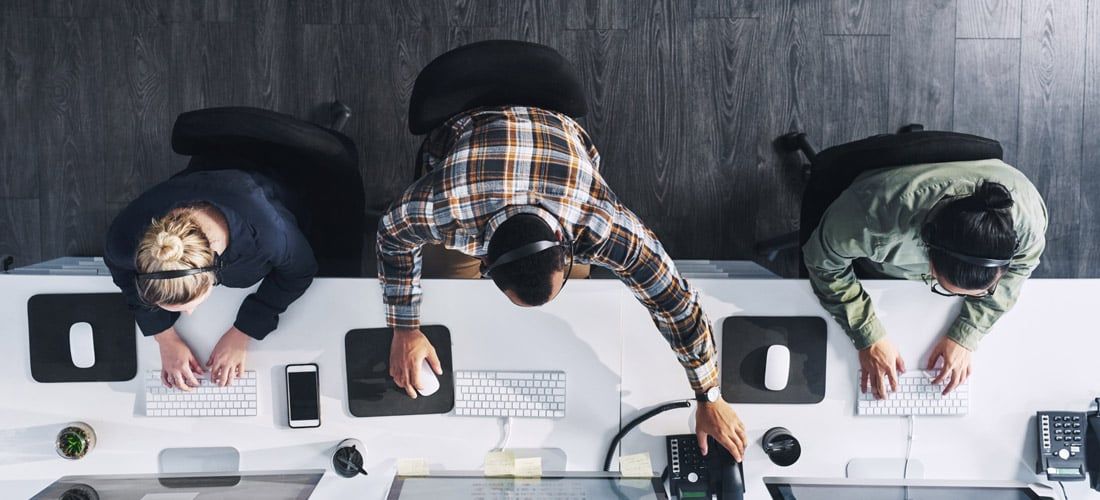 As a user of Quest® Toad® for Oracle Freeware, you become accustomed to figuring things out on your own. It's a freeware thing. But once you begin to see the potential of Toad, you usually want to dive in deeper. What's the best way to automate tasks? How do you configure Team Coding to work with Git VCS? How can you use the schema browser to generate thousands of lines of DDL in a few clicks?
For users of Toad for Oracle Freeware like you, we've made available some of our Toad for Oracle support materials (videos, Getting Started, Installation Guide, Release Notes, community forum). But often, when you were digging for the meatiest, richest, farthest-under-the-hood details that would make you the most productive with the least work, you'd get this:

Sorry. We need to charge for support and full features. It's how we pay the bills.
"I'm on a tight budget. How can I get Toad for Oracle support?"
We're sorry you're on a tight budget, but we're glad you asked. We've posted recently about our plans to sunset Toad for Oracle Freeware in favor of our entry-level commercial product. The good new is, Toad for Oracle Subscription has lower, up-front pricing.
Subscriptions includes the fully enabled features of the commercial version. And it unlocks for you all the support of the commercial version. That means you'll enjoy the same breadth of support resources as if you had a Toad for Oracle Base enterprise license agreement. And, because it's a subscription, that support renews with each year.
At Quest, technical support is no afterthought. You'll get access to tech support reps and resources that have brought acclaim and played a big role in the DBTA Readers' Choice Awards that Quest and Toad have won.
This promotion of Toad for Oracle Base is our best effort to give you the support and features you've been asking for, while keeping Toad affordable.
Subscription = auto updates = convenience and increased security
We hate to sound like a late-night commercial … but … wait, there's more.
Being on a subscription means automatic updates. Not only is it convenient to have automatic updates, but with auto update you're also always on the latest and greatest version of Toad for Oracle Base. Being on the newest software release means you're protecting your security. Automatic product updates protect your security because they contain patches and fixes that save you from hackers who exploit older software code that hasn't been updated.
"The support and auto update are tempting. But can you sweeten the deal for me?"
Our loyal freeware users push us to deliver our best. So here's what else we have for you.
As soon as you purchase your license to Toad for Oracle Base, we'll enroll you in the Toad Fast Start series. For 10 weeks, you'll receive email that shows you how to get the most out of all the support resources available to our Toad customer community (listed in the blue box below).
We'll also send you invitations to free training sessions and upcoming webinars about Toad for Oracle.
All of that, plus access to the body of resources we've been building for years and years. It's huge and it consists of everything we've developed to simplify Oracle database development, including knowledge base articles, FAQs, downloads, tips and patches. Plus a help desk where you can submit support requests.
From the standpoint of technical support, a tiny startup can be on the same footing as a multinational corporation.
How's that for a deal sweetener?
"I'm sold. What's my next step?"
Your next step is to upgrade from Toad for Oracle Freeware to Toad for Oracle Base.
Honestly, why knock yourself out with the freeware version? Five minutes from now, you can be working with commercial features and full tech support for $195. You'll be so productive that you won't know what to do with all the time you'll save.
Get unlimited commercial features, tech support, auto update and more with Toad for Oracle Base
You've accomplished a lot with Toad for Oracle Freeware. Now that it's sunsetting, we're offering promotional pricing on Toad for Oracle Base. Get the same level of support enjoyed by enterprise customers, with the full, unlimited features of the commercial product.
It's time to upgrade and start accomplishing even more.
What do we mean by "same level of support enjoyed by enterprise customers"?
Our knowledge base
Free training resources
The Quest video gallery
Webcasts and events
The Toad World blog
Toad World support forums
Toad World product input groups such as beta trials, Idea Ponds and Design Labs
Direct contact lines for customer support
Read the blog post detailing all of the technical support resources you'll get with Toad for Oracle Baseand upgrade now.