The 18c Oracle DBaaS is now available. This is the only place that Oracle 18c will be available until later in 2018. So if you want to try it out, then you are going to need to get some Oracle Cloud credits, or you may already have a paying account for Oracle Cloud.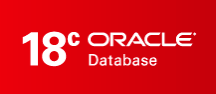 The following outlines the steps you need to go through to gets Oracle 18c setup.
1. Log into your Oracle Cloud
Log into your Oracle Cloud environment. Depending on your access path you will get to your dashboard.
Select Create Instance from the dashboard.

2. Create a new Database
From the list of services to create, select Database.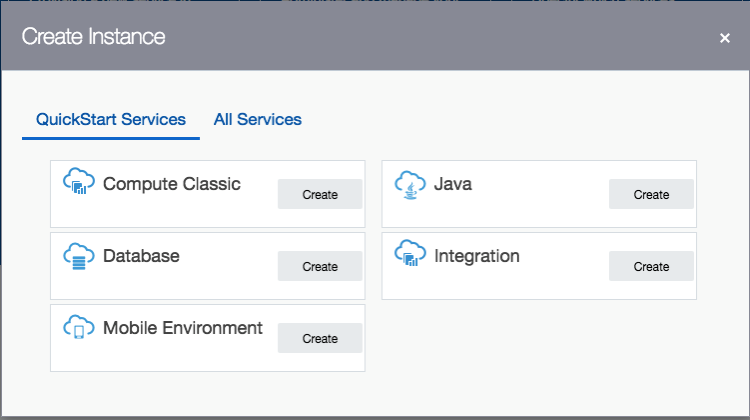 3. Click 'Create Instance'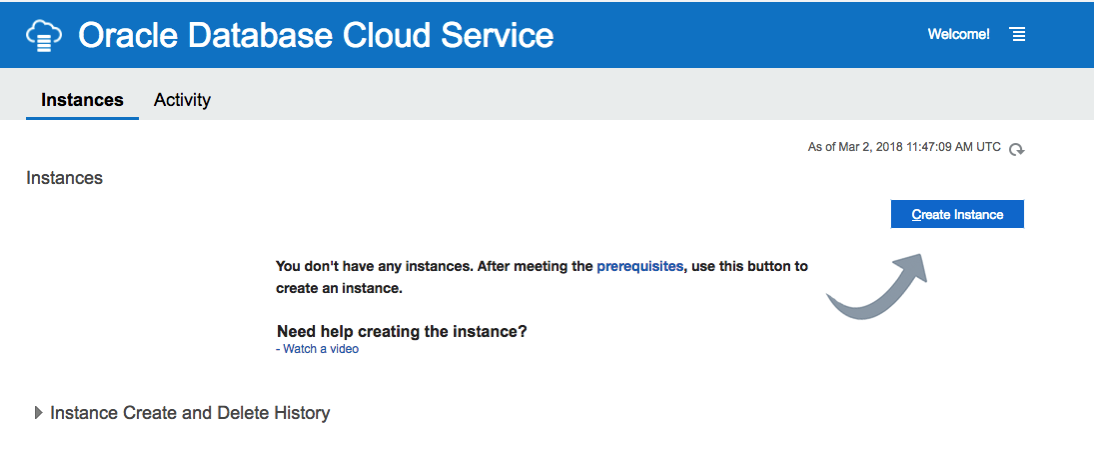 4. Enter the Database Instance details
Enter the details for your new Oracle 18c Database. I've called mine 'db18c'.
Then for the Software Release dropdown list, select 'Oracle Database 18c'.
Next select the Software Edition from the dropdown list.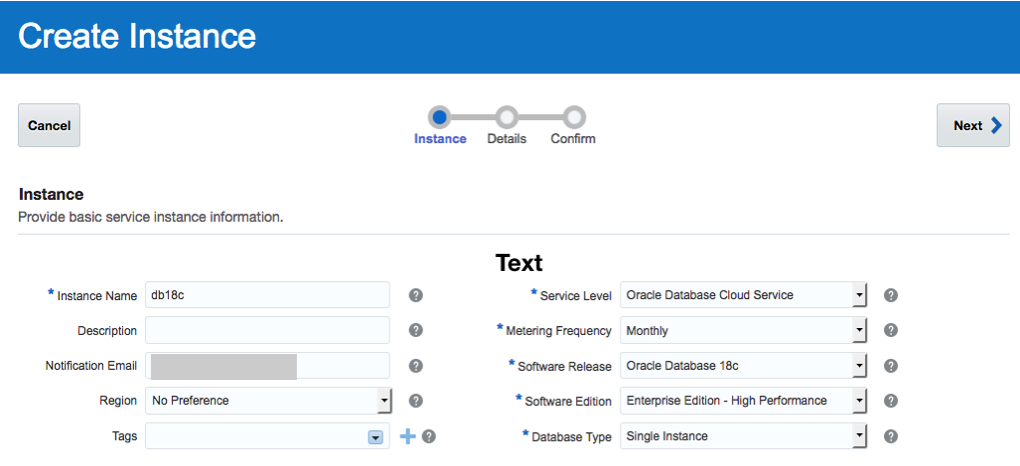 5. Fill in the Instance Details
Fill in the details for 'DB Name', 'PDB Name', 'Administration Password', 'Confirm Password', setup the SSH Public Key, and then decide if you need the Backup and Recovery option.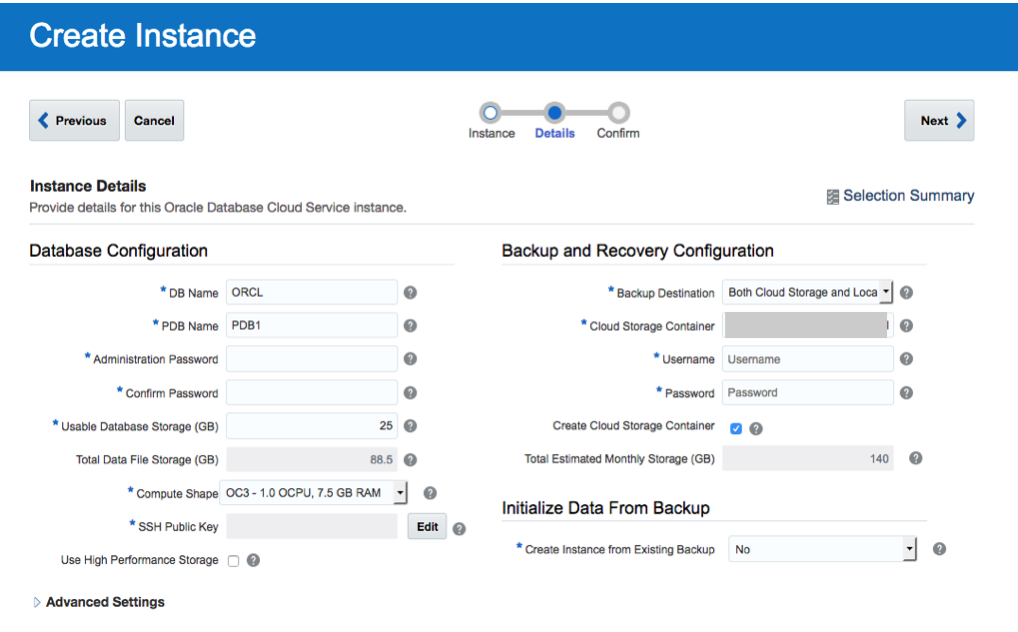 <
6. Create the DBaaS
Double check everything and when ready click on the 'Create' button.
7. Wait for Everything to be Created
Now is the time to be patient and wait while your cloud service is created.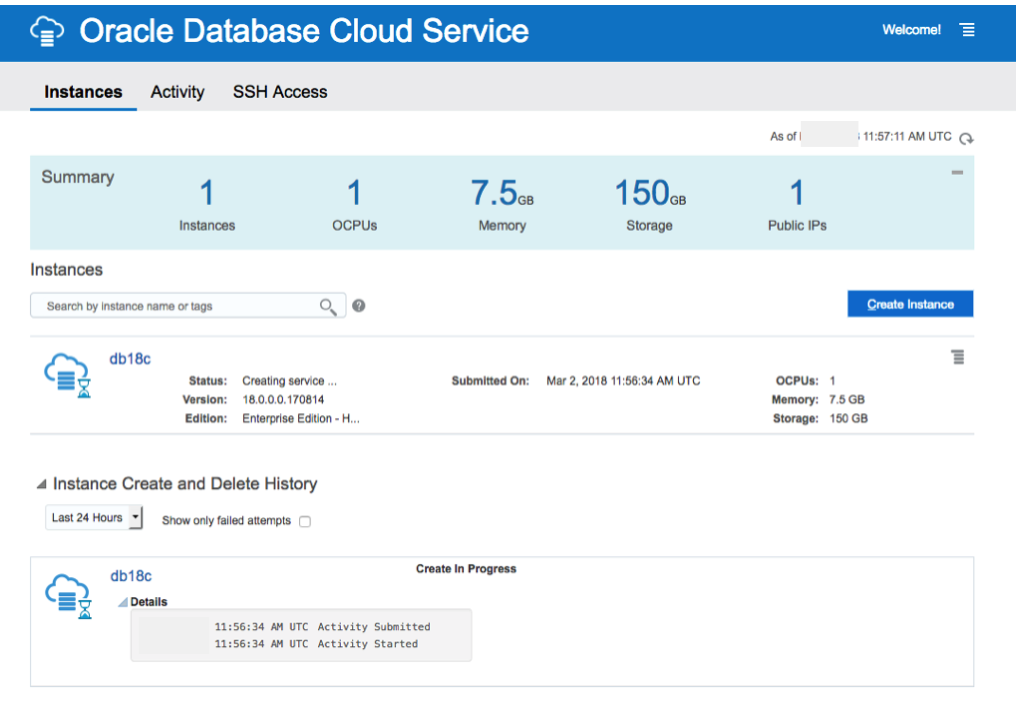 I've created two different version of the 18c Oracle DBaaS. The Enterprise Edition to 30 minutes to complete and the High Performance service too 47 minutes.
No it's time to go play.