On Friday afternoon (16th February) we started to see tweets and blog posts from people in Oracle saying that Oracle 18c was now available. But is only available on Oracle Cloud and Engineered Systems.
It looks like we will have to wait until the Autumn before we can install it ourselves on our own servers 🙁
Here is the link to the official announcement for Oracle 18c.
Oracle 18c is really Oracle 12.2.0.2. The next full new release of the Oracle database is expected to be Oracle 19.
The new features and incremental enhancements in Oracle 18c are:
Multitenant
In-Memory
Sharding
Memory Optimized Fetches
Exadata RAC Optimizations
High Availability
Security
Online Partition Merge
Improved Machine Learning (OAA)
Polymorphic Table Functions
Spatial and Graph
More JSON improvements
Private Temporary Tablespaces
New mode for Connection Manager
And now the all important links to the documentation.
To give Oracle 18c a try you will need to go to cloud.oracle.com and select Database from the drop down list from the Platform menu. Yes you are going to need an Oracle Cloud account and some money or some free credit. Go and get some free cloud credits at the upcoming Oracle Code events.
If you want a 'free' way of trying out Oracle 18c, you can use Oracle Live SQL. They have setup some examples of the new features for you to try.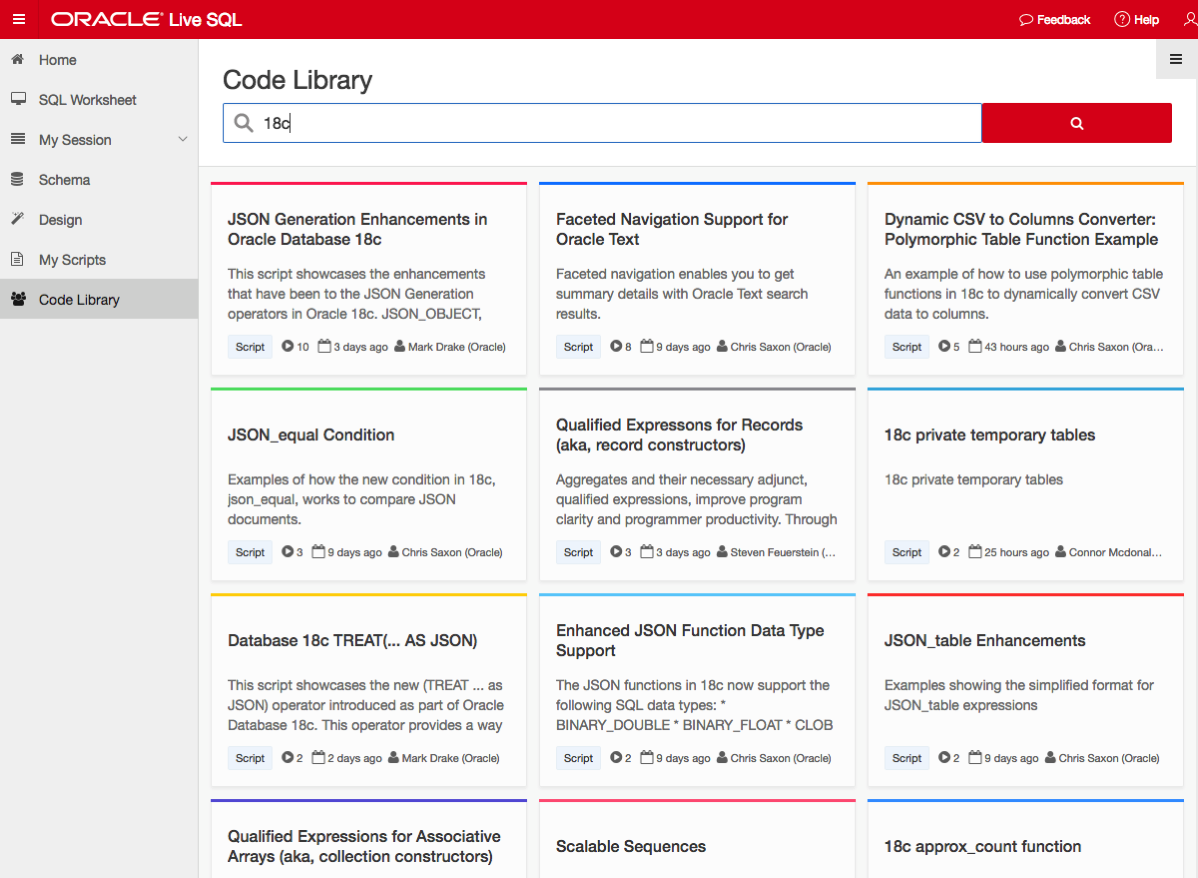 NOTE: Oracle 18c is not Autonomous. Check out Tim Hall's blog posts about this. The Autonomous Oracle Database is something different, and we will be hearing more about this going forward.