The wait is over – Toad for SQL Server 6.8 is here!
General Availability was August 17th and you can download the new version from here if you are current on support and maintenance or from here if you'd like to download a trial version.
Our main focus for this year is to ensure we continue to improve the product quality and end user experience as well as supporting the latest platform releases from Microsoft such as SQL Server Management Studio 2017.
Since some key SQL Server administration features from Toad for SQL Server can be used inside SSMS, it's important that we keep pace with new versions.
Specifically, this Toad for SQL Server Editions 2017 release will comprise the following product updates (depending which Toad Editions you own)
Toad for SQL Server 6.8
Benchmark Factory 7.6.1
SQL Optimizer for SQL Server 10.0.3
Toad Data Modeler 6.2
If you aren't sure what is in each Toad for SQL Server Edition, here's a reminder: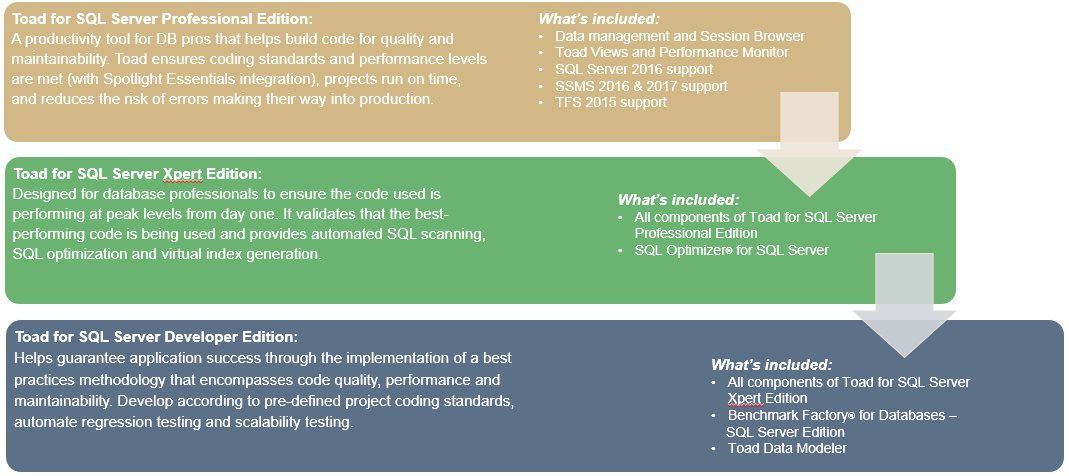 Enhanced product installers
To make sure you have a simple, fast way to get your Toad products installed, we've incorporated a number of pre-installation checks to help you along the way.
Sufficient disk space on target drive
The correct Windows privileges for installation
Anti-virus software blocking installation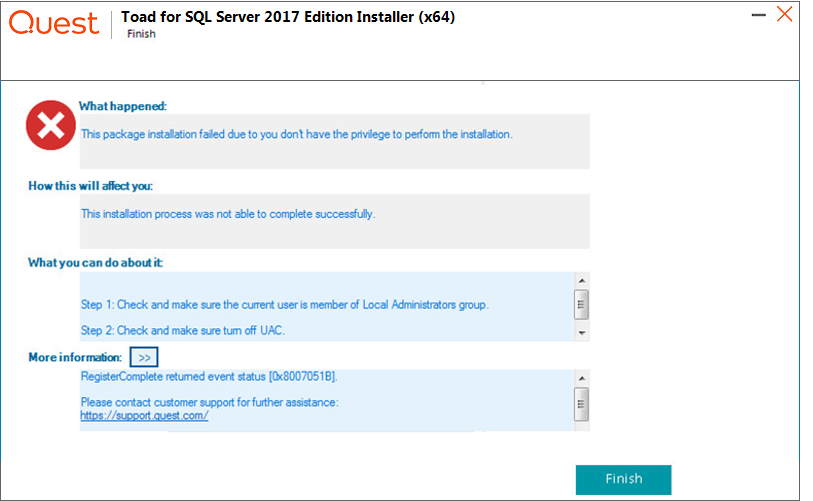 Figure 1: Toad product installer pre-installation checks
Support for SQL Server Management Studio (SSMS)
As part of the Toad for SQL Server product, there is a plug-in to SSMS which enables key administration features to be launched straight from the SSMS menu. This gives DBAs the ability to perform functions they wouldn't be able to use in SSMS such as transaction rollback from log files (Log Reader), easily comparing schemas and table data and advanced SQL Optimization.
Toad for SQL Server 6.8 supports both SSMS 2016 and 2017.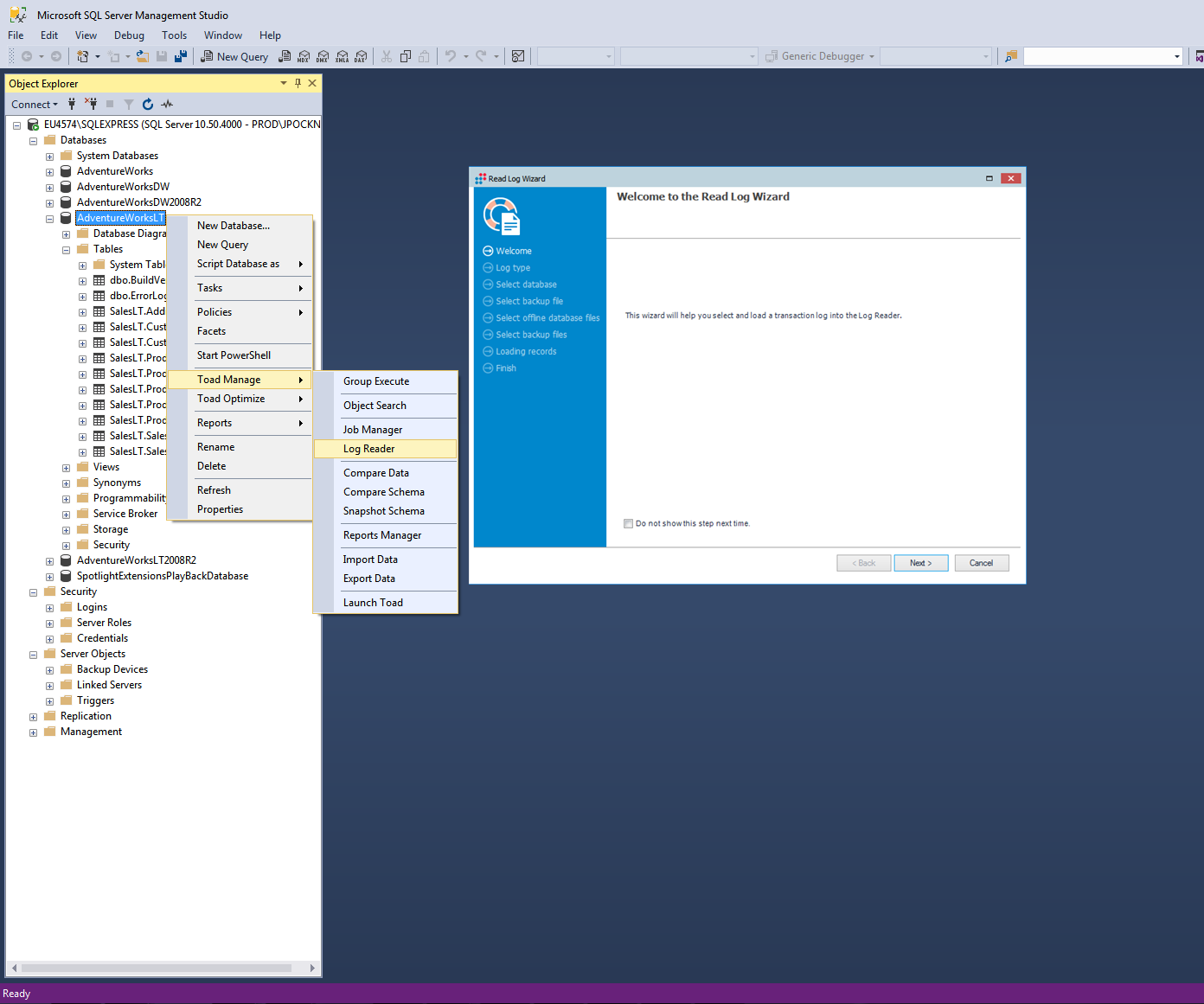 Figure 2: Launching Toad Management and Optimization features from SSMS
Support for SQL Server 2016
Toad for SQL Server 6.8 has been tested against SQL Server 2016 and features like Log Reader and Job Manager, in particular, will work on this version. Log Reader enables DBAs to recover transactions from an Online or Offline Transaction Log or from a native or LiteSpeed Backup file.
For more information on how to use Log Reader to recover lost transactions, please watch this video.
Remember: Toad for SQL Server works against Microsoft Azure SQL Database* as well as SQL Server database running in Amazon RDS (watch this video).
* To be able to utilize a majority of Toad functionality, please grant VIEW DEFINITION on the Azure SQL Databases you want to work with.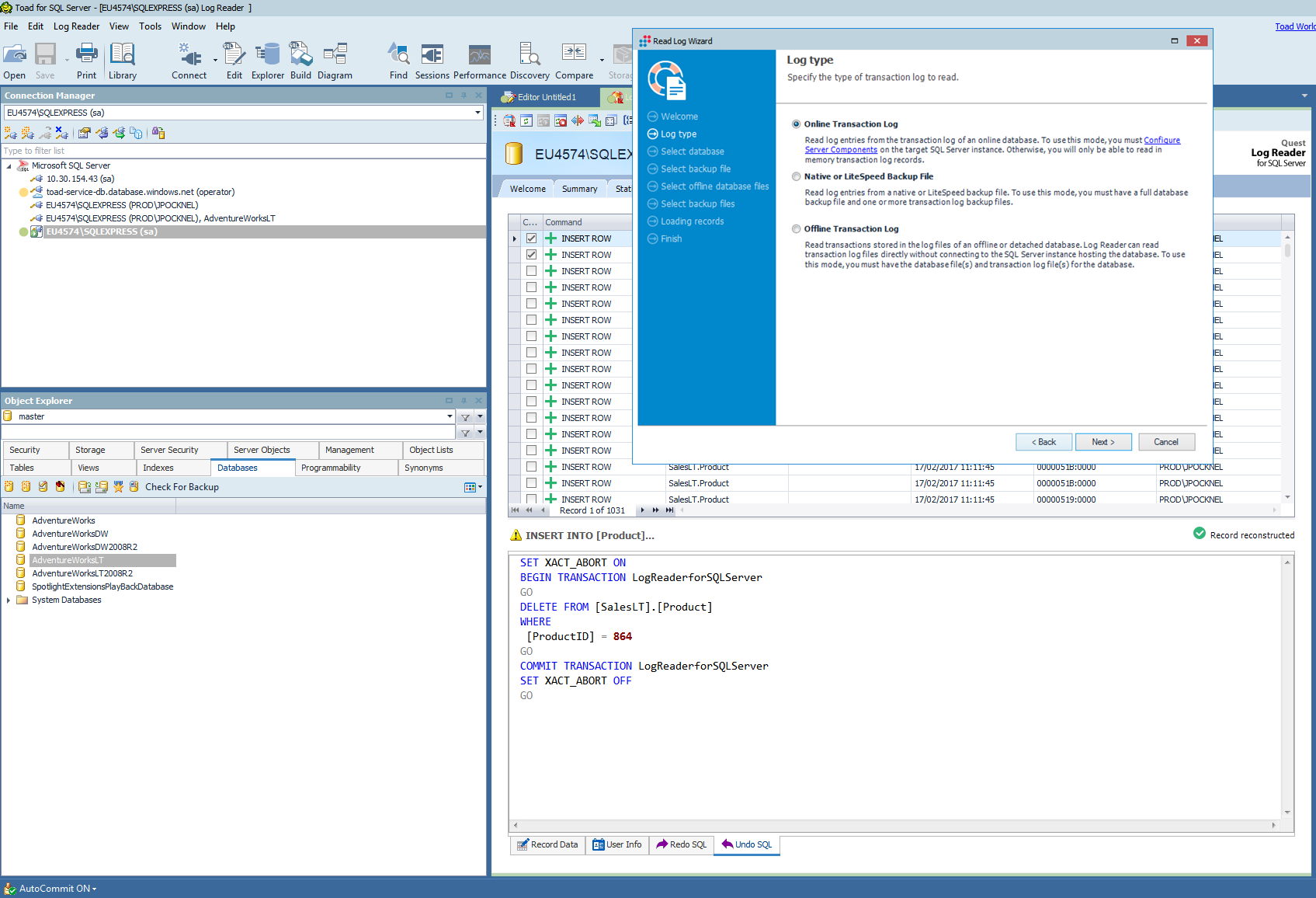 Figure 3: Using Log Reader to recover lost database transactions
Support for Git and TFS 2015
Maintaining code integrity is very important as the demand for shorter release cycles increases and, as a consequence, the need to ensure the correct code versions are released into production.
Toad for SQL Server 6.8 adds support for Git and has enhanced support for TFS to include TFS 2015.
Updates to other components of Toad for SQL Server Editions 2017
Depending which Edition of Toad for SQL Server you have, there are also updates to the other Edition components.
Benchmark Factory 7.6.1

Added native support for SQL Server. This will improve connection times and enable Benchmark Factory to perform faster.
New REST API interface. This enables the creation and execution of test jobs and import/replay of SQL Server workload capture as part of a Continuous Integration /Continuous Testing process using Jenkins, Bamboo or similar.

Toad Data Modeler 6.2

Added support for Azure SQL Database V12.
Extend the power of Toad for SQL Server by using Toad World
Toad World provides a wealth of resources on SQL Server and using Toad with user forums, blogs, feature videos and much more.