What is EDC or "Every Day Carry"? Wikipedia describes EDC as items that are carried on a consistent basis to assist in dealing with normal everyday needs of modern society, including possible emergency situations.
Some of the most common EDC items are knives, flashlights, multi-tools, smartphones, notebooks, duct tape, and pens. The type and quantity of each items may vary widely like IT tools.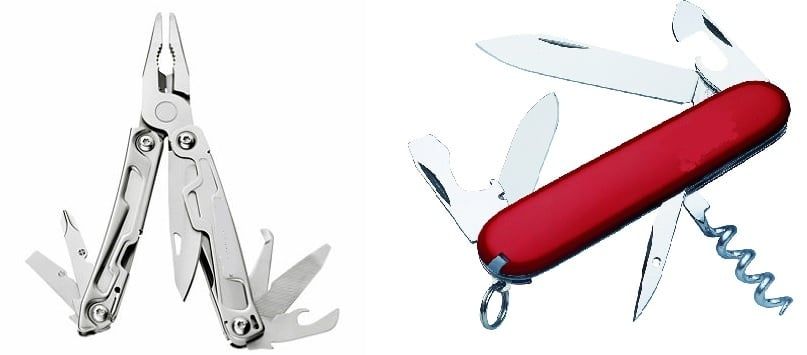 Toad Data Point (TDP) is your IT Every Day Carry.  Not only will TDP assist you in handling your everyday IT tasks, Toad Data Point will help you exceed!!  Unexpected IT tasks or chores?  No problem with Toad Data Point.  TDP can connect to virtually any data source.  No need to download a new tool whenever a one off or new data source enters your environment. 
No need to be SQL expert for a particular platform with Toad's simple yet powerful Graphical Query Builder.
Need to clean data? TDP has a great Transform and Cleanse utility that can create custom fields, calculated fields and can be used for simple ETL tasks.
Repetitive tasks bogging you down? Automate simple to complex processes or routines with Toad Data Point's drag and drop Automation Utility.
Tasked with doing simple to complex data analysis? TDP's Data Profiling capabilities such as minimum, maximum, mean, percentile, standard deviation, frequency, variation, aggregates such as count and sum, and additional information obtained while data profiling such as data type, length, uniqueness, occurrence of nulls, typical string patterns and much more.
Visualize the data with TDP's Visualization utility. The Data Visualization tool helps you to quickly extract important information from large data sets by providing a way to visually analyze the data. Data Visualization creates a multi-layered, interactive graphic report by converting columns to dimensions or measurements
Toad Data Point should be your Every Day Carry in the IT world.
For more information check out more on the Toad Data Point Community or go to Quest.com and download your TDP EDC Today!!!