Now in this post after creating Dbaas and connect the database using SQL developer, Oracle Provide you with Enterprise manager to manage your DB and giving you General Information about the database status and Storage … etc
Before start working on the EM You should Enable the https Connection:
Press on the upper left panel, and choose compute Cloud.
Press on network tab.
Choose ora_httpssl and console and update then Enabled.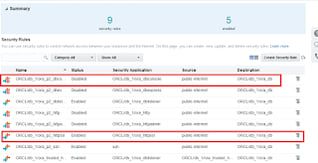 Now Back to Database cloud console, press on the Dbaas you want and Open the panel, EM Console Login.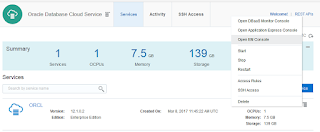 And Enjoy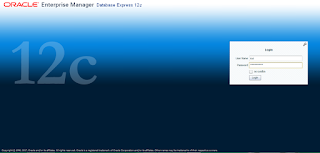 Enjoy the Cloud !!!
Thank you
Osama Mustafa