Today I am going to show you how to use the Model Conversion feature for splitting a large Toad Data Modeler model to smaller parts.
Let's say we have a large model divided to various WorkSpaces and we need to create a smaller model with objects that exist on a selected WorkSpace "only".
We could try to delete all objects that are not present on the selected WorkSpace or copy objects from the WorkSpace to another model using CTRL+C and CTRL+V shortcuts, however, in such cases we would have to be extremely careful – and make sure all related objects will be copied as well.
Model Conversion
The best way how to split the model is via Model Conversion. Click Model | Convert Model | Run… or click the following highlighted icon on the main toolbar: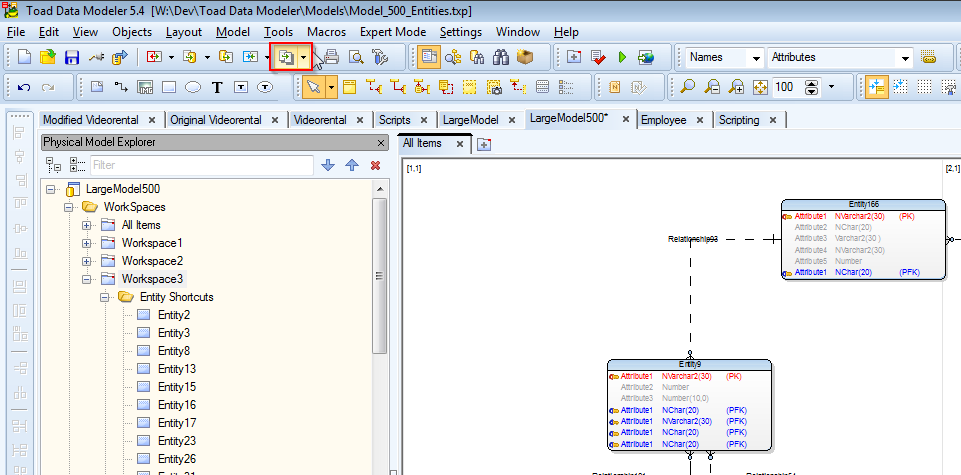 The Model Conversion Wizard opens. Select the same database platform and in step Conversion Settings uncheck the Comment Out Database Specific Items check box.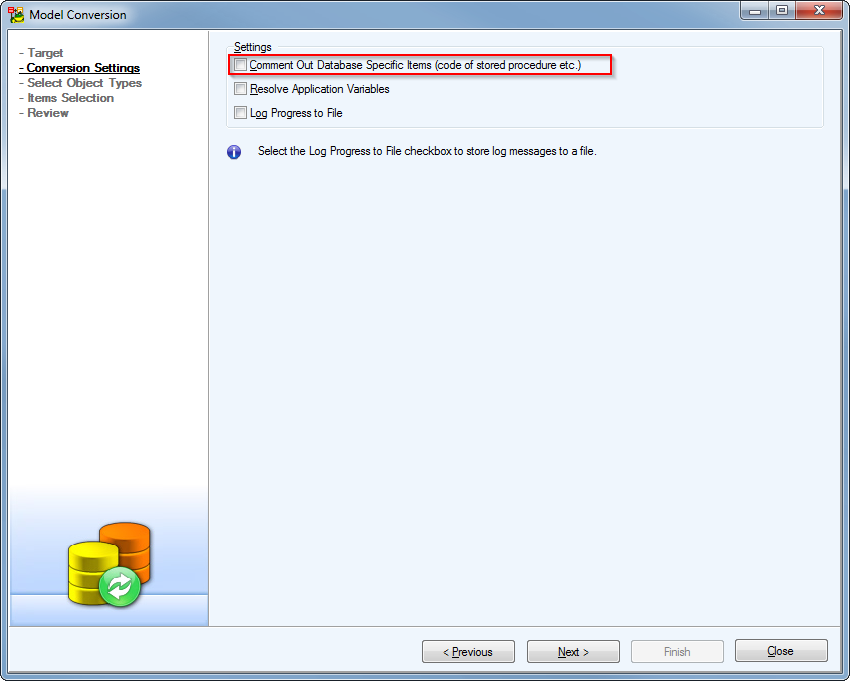 In step Items Selection, keep all the items in the treeview collapsed and uncheck the top-level checkbox.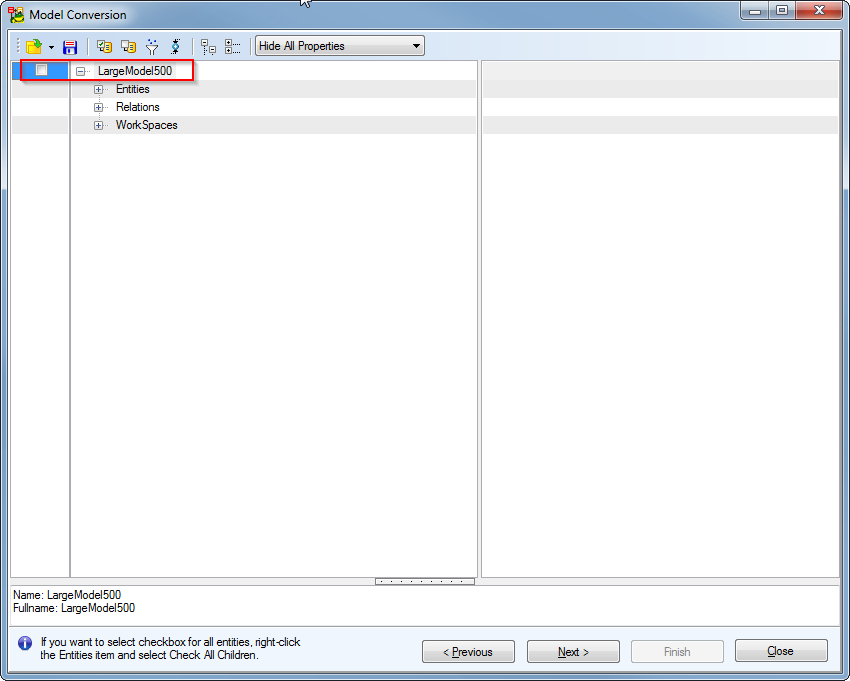 Then expand the WorkSpaces node and check the check box that represents the desired WorkSpace.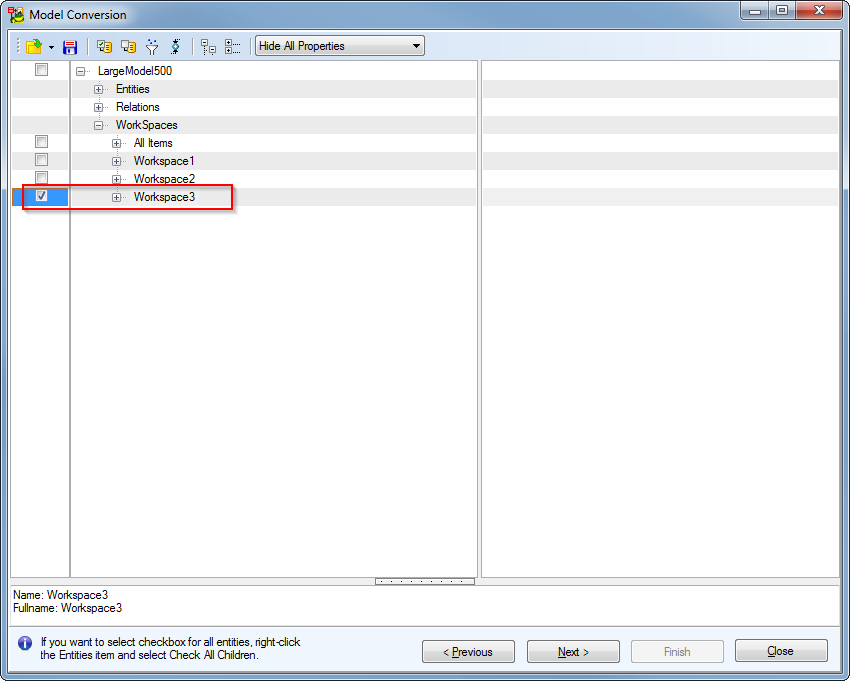 In final step, define new model name and click Finish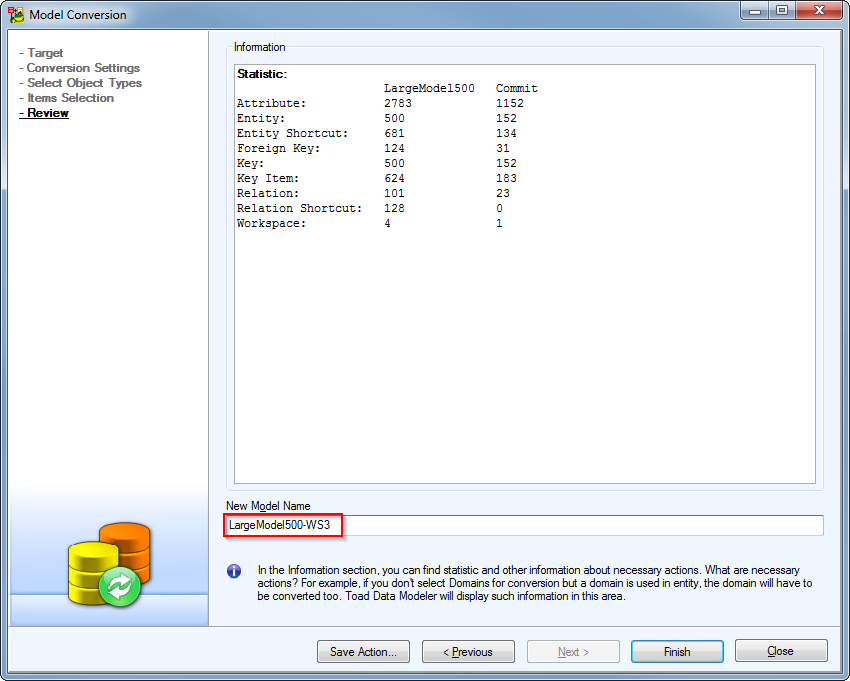 Related Objects Verification
Right click the WorkSpace area and choose Edit... to open the WorkSpace Properties dialog. Items not included on the WorkSpace visually are those that have some reference to the visualized tables or views.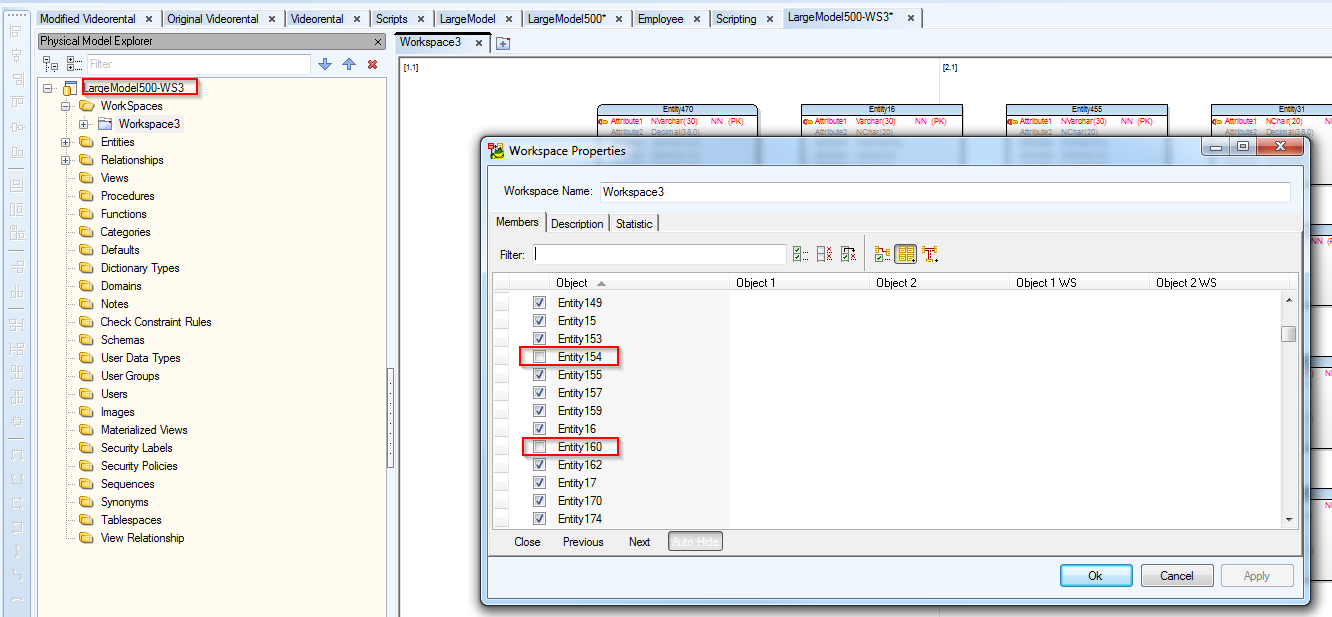 Good Luck!